Summer is the most popular season to say your "I dos". But, no one wants to be drenched in sweat as they prepare for a summer wedding.
Those magic summer times bring couples to schedule weddings from June to September. If your summer wedding is in the months of July or August, you have hot and sticky weather coming to you.
This shining weather can be rather grueling for guests as they sit through a hot ceremony. Summer weddings are romantic and scenic, but how can you deal with the heat?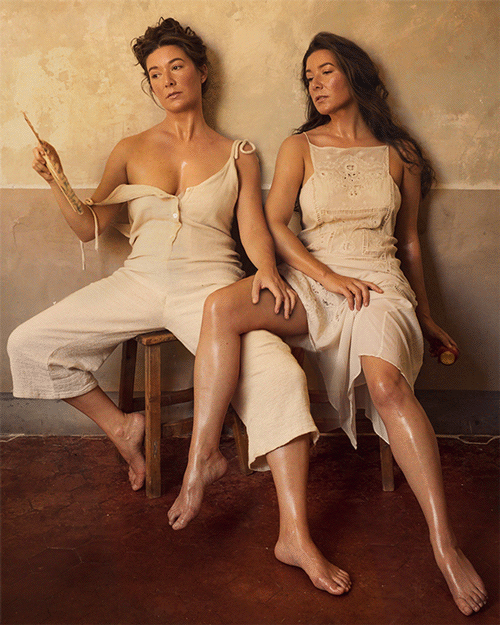 Keeping your guests and bridal party cool ends up becoming the main priority of the event. As well as not sweating off your own makeup. To beat the heat and keep your summer wedding in style, these few touches will help cool things off. The first step is to let your guests know the ceremony or reception will be outside, so they may dress appropriately. Yet, it's up to you to make your guests as comfortable as possible, for this joyous summer wedding. 
Fruit infused water
Consider passing having fruit-infused water instead. Fruit can help reduce body temperature, allowing guests to settle down and be cool as you say "I do".
If your location is outdoors, consider splurging a little more for fabric cushions. That way guests don't have to worry about metal or wooden chairs burning their butts or legs as they sit.
Go with a powder- based makeup. This will allow for a non-drip fresh face. Having a professional makeup artist to use airbrush makeup will ensure a sweat and waterproof beat face.
If you can't beat the heat, at least keep it out your eyes. No worry about squinting as you walk down the aisle. Sunglasses can be a cute favor or accessory for your wedding day.
Bridal party sweat-survival kit
Make a kit for your bridal party filled with sunscreen, deodorant, body wipes, scrunchies, and even water misters.
Water misters
No need to rent giant misters, instead create mini water misters to be used during the reception.
Pregame
Have guests gather indoors in air conditioning before the ceremony. The less time n the heat, the better. Then having venue staff or the wedding planner escorting guests to their seats just before your walk down the aisle.
Adult popsicles
Serve popsicles in fun flavors, or even alcoholic at the ceremony.
Turn your ceremony programs into fans
Timing is everything.
 Summer weddings tend to be the most popular to marry due to the long days and open schedules. Schedule your ceremony before the mid-afternoon, when it's the hottest. If you want an outdoor wedding, consider choosing a season with moderate temperature.